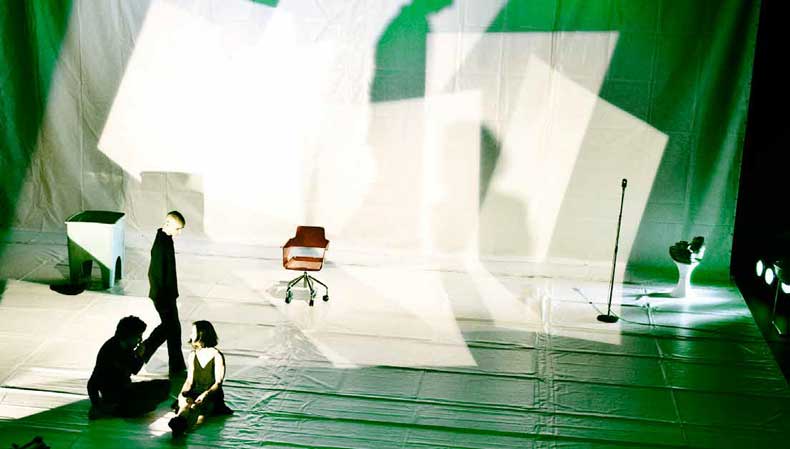 Escola Profissional
The professional school balleteatro, established in 1989, was born within a development project for contemporary dance, theatre and performance, the Ballet Teatro Contemporâneo do Porto.
The school is officiated by the Ministry of Education and funded by the POCH program. The course lasts for 3 years and access presupposes the 9th year of schooling completed, audition and interview. It offers a level IV training in dance and theatre, equivalent to the 12th year of secondary instruction.
The school has developed a connection with the community through protocols, co-productions and partnerships with national and foreign institutions, such as: Teatro Nacional São João, Teatro Municipal Rivoli, Teatro Municipal Campo Alegre, Teatro Helena Sá e Costa, Casa da Música, Coliseu Porto, Mala Voadora, and Serralves. Petra, Língua, Sócrates, Leonardo Da Vinci, Juventude ou Comenius, are some of the programs funded by the European Community in which the school has also been involved with.
Exhibits
Students develop their own tutor-led projects. These projects serve as an experimentation for the final exam of the course called the Proof of Professional Aptitude.
Shows
It is a fundamental aspect of the training to carry out projects with national and foreign professional choreographers and directors.
Job opportunities
: The professional school, being part of a project with activities on the levels of creation (company) and programming (auditorium), benefits and guarantees the professional career opportunities for some of its graduated students. The balleteatro is an employer and centre of internships and, through protocols and privileged relationships with cultural agents, it advertises and promotes its students.After completing the course the student with professional skills will find in the active life the continuation of his artistic career in dance, theatre, television, cinema, advertising and animation.
More on Professional School